Pierrot (Heart)
2011 – for Bass-Baritone and Piano (4:00)
---
PERUSAL SCORE
Pierrot (Heart) (F minor version)
---
CLICK TO LISTEN

David Wolff, Baritone; Michael Schachter, Piano
---
NOTE
This song derives its text from the Langston Hughes poem of the same name, and represents a lone entry in a larger collaborative project with the bass-baritone Davone Tines of rendering Hughes' poetry in an art-song setting. The poem paints a poignant vignette of of Pierrot the clown (a recurring character in Hughes' work), only as expressed in Hughes' inimitable language and interpretation.
Versions are available in the keys of Eb minor and F minor.
---
TEXT
"Pierrot (Heart)" by Langston Hughes
Pierrot
Took his heart
And hung it
On a wayside wall.
He said,
"Look, Passers-by,
Here is my heart!"
But no one was curious.
No one cared at all
That there hung
Pierrot's heart
On the public wall.
So Pierrot
Took his heart
And hid it
Far away.
Now people wonder
Where his heart is
Today.
(by permission of Harold Ober Associates)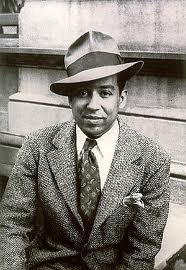 ---
PREMIERE
Official premiere: July 2012
Theatre House, Castleton, Virginia
Davone Tines, Bass-Baritone
Workshop premiere: October 2011
Britton Recital Hall, Ann Arbor, Michigan
David Wolff, Baritone; Michael Schachter, Piano
---
Copyright 2013-20 by Michael Schachter. michael.schachter [at] gmail.com