2018 — for Bass-Baritone, Chorus, and Theater Orchestra (~75-80′)
---
LIBRETTO
Adapted from the Langston Hughes poem by
Davóne Tines and Michael Schachter

---
INSTRUMENTATION
3 Reeds (flutes, clarinets, saxophones); 2 Trumpets, 1 Trombone; Tuba/Bass; Piano, Banjo, Drum Set/Percussion; Solo Bass-Baritone; SATB Chorus
---
PERUSAL SCORE
Available by request only (see CONTACT page).
---
CLICK TO WATCH/LISTEN
---
NOTE
Some years ago, my good friend Davone Tines (a truly earth-shattering bass-baritone) and I bonded over our mutual love of Langston Hughes' poetry. After poring through his works, we settled on transforming his interesting narrative work "The Black Clown" into a song cycle. "The Black Clown" is striking both for its subject matter (a redemptive tale of a black minstrel discarding his clown costume and asserting his basic humanity) and its natural inclination towards performance (Hughes intended the poem to be read as a dramatic monologue accompanied by piano or ensemble, and he even accompanies the poem's main text with a sidebar full of suggestions for stage directions and musical cues). Since its initial conception, the project grew into a full-fledged musical production, commissioned by the American Repertory Theater to open their 2018-19 season. The musical language dwells in the nexus between early-20th-century jazz and ragtime, African-American spirituals, and opera/art song, all refracted through my own idiosyncratic compositional voice.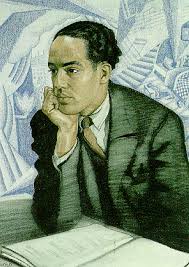 ---
PREMIERE
World Premiere: August-September, 2018
Loeb Mainstage, Cambridge, MA
American Repertory Theater
Davóne Tines (The Black Clown)
Zack Winokur, director
Jaret Landon, music director
Chanel DaSilva, choreographer
John Torres, lighting
Carlos Soto, costumes and set design
Kai Harada, sound design

New York Premiere: July 24-27, 2019
Gerald W. Lynch Auditorium, Lincoln Center
New York, New York
Davóne Tines (The Black Clown)
Zack Winokur, director
Jaret Landon, music director
Chanel DaSilva, choreographer
John Torres, lighting
Carlos Soto, costumes and set design
Kai Harada, sound design
---
Copyright 2013-20 by Michael Schachter. michael.schachter [at] gmail.com